Tour Dates
September 28, 2018
Venue: Randy Baumann's Ramble at the Rex, 1602 E Carson St, Pittsburgh, PA
Time: 8 PM; Doors open at 7PM
Ages: 21+
Price: $12-$15
October 02, 2018
Venue: Voice's Carry - The Westin Convention Center, 1000 Penn Avenue, Pittsburgh, PA
Time: 6:00 PM
Ages: All
Price: $300
Benefits the at-risk children and families at Auberle
October 12, 2018
Venue: Steamworks Creative, 4967 Route 8, Suite 6, Gibsonia, PA
Time: 8:00 -10:30 PM
Ages: 21+ BYOB
Price: $20/$30 at door if available - limited to 50
Live by Request show
October 19, 2018
Venue: Crafthouse Stage & Grill, 5024 Curry Road, Pittsburgh PA 15236
Time: 8 PM; Doors open at 7PM
Ages: Minors Under 21 with Parent or Legal Guardian
Price: $25.00 advance - $28.00 day of show - $35.00 early entry (EE doors at 6PM - limited quantity)!
Part of rotation of Pittsburgh Plays Petty Finale
October 27, 2018
Venue: Oak Theatre, 310 Allegheny River Blvd., Oakmont, PA
Time: 7:30 PM doors open at 6:30 PM
Ages: All
Price: $35-$50
Benefits the Erica Ann Hower Scholarship Fund
Please email with booking inquiries.
TAPING POLICY: We do NOT allow any recording at live shows unless otherwise specified or prior permission is granted.
Media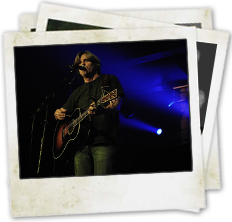 Merchandise