Bio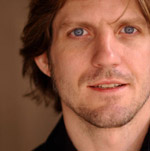 43 minutes. That is all Bill Deasy is asking of you.

43 minutes.

Turn off your phone. Shut the door. Block out the world.

Then...just...listen.


Wheels on road
Roads in moonlight
Moonlight falling on a midnight train
So begins "Timeless Things," the lead-off title track for Bill Deasy's eighth full-length studio record. Anton DeFade's driving bass pumps along beside Jake Hanner's steady kick drum. Rob James' (on loan from The Clarks) signature confectionary guitar work assisted by electric rhythm from newcomer Noah Minarik, laces through, tying the musical tapestry together. All are in support of Bill's voice, his acoustic guitar, and, of course, his words.
Timeless things.
"Every now and then you strike a vein," Deasy says, reflecting on this latest batch of songs. "I didn't even know I was wanting to do a new project, but the songs kept coming, each one seeming to lead to the next."
Nowhere is his intuitive approach to songwriting more prominently displayed than on the record's closing track, "End of the Record Song," which recalls vintage Jackson Browne.
"That one was a real labor of love," Bill notes. "I wrote it over a long weekend and just kept singing it and singing it as the lines slowly appeared."
The song shifts at the midway point from third to first person, a choice Deasy explains holds personal significance.
"The first half of that song is about the character I used to be, wallowing in the sad heartache music of my melancholy youth. Then after the solo section, I find the guts to step out from behind the mask of all the story songs and just be myself. I am wallowing in happiness now. A nice change, for sure."
Though at first the songsmith envisioned recording this new material with his long-time band mates in the Gathering Field, scheduling issues made a solo project the best option. Deasy teamed with local producer Jake Hanner (Donora, Meeting of Important People) and the two set to work.
"We built each song from the ground up," Bill explains. "Jake referenced a rehearsal recording to create simple loops to which I then laid down solo acoustic performances. Once we felt great about those we started layering."
In addition to the studio band mentioned above, guests include singers Maia Sharp, Scott Blasey and Clark Slater. Gathering Field member Dave Brown contributes electric guitar on two tracks as well.
The result is a remarkably natural sounding recording of, perhaps, the strongest songs of Deasy's career.
"We realized as we got deeper into it that something really good was happening," he recalls. "Our job from that point on was just to let it."
********
Bill Deasy has recorded and toured nationally both as a solo artist and with the Gathering Field. Bill has also written for other artists including Martina McBride and Billy Ray Cyrus in addition to collaborating on songs with the likes of Howard Jones, the Clarks, Maia Sharp, Bijou Phillips, One Flew South, Kim Carnes, Odie Blackmon and many others. Bill's recording of "Good Things are Happening," a song he co-wrote on a trip to Nashville, became the long-running theme for Good Morning America on ABC and he appeared in the promo spots, strumming his guitar and singing.
In 2006, Bill added "published author" to his list of accomplishments with the release of Ransom Seaborn which went on to win the Golden Needle Award and is currently being adapted for film. Traveling Clothes followed in 2009 and Ghost Tree in 2010, both delivering generously on the promise of Ransom Seaborn.
Bill was recently included in the book "Pittsburgh Born, Pittsburgh Bred" as one of 500 of the most memorable Pittsburghers from the past 250 years.
Merchandise