Wild Journey - Coming Soon!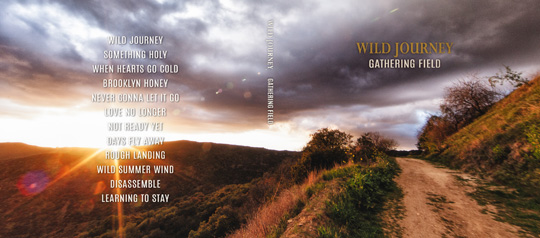 Latest News

Gathering Field REUNITES.
That's right! The Gathering Field rides again. New record. Lots of shows in the coming year. Details soon but the new chapter begins November 30th at Moondog's!
November 19, 2013

New Covers for Bill's Novels
Bill's first three novels, collectively known as The Finbar Trilogy, have been re-issued. Order your copy of the new editions today!
September 4, 2013

"Start Again" Release Concert Video
Check out this footage from the Start Again release concert!
July 28, 2013


"Start Again" Release Concert Sold Out
Bill's Friday April 26 concert at The Oaks Theater is sold out! The show will celebrate Bill's latest and greatest release - Start Again.
April 15, 2013

Digital Spike
Bill's third novel, Ghost Tree, had a recent sales spike due to its inclusion in Book Bub promotion. Sold over 1,000 digital copies in a single day and ...Read more »
January 28, 2013
Music
Tour Dates
Sep 24th:
Pittsburgh Winery
Pittsburgh, PA
Tickets
Sep 27th:
Central Catholic High School - McGonigal Theater
Pittsburgh, PA
Tickets
Sep 30th:
Voices Carry - Stage AE
Pittsburgh, PA
Tickets
Blog
Merchandise